Manchester City to go on tour
Pep Guardiola will be using the Man City USA tour to help the team prepare for the upcoming season. They will be participating in the International Champions Cup where they will be facing the likes of Bayern Munich, Borussia Dortmund, and Liverpool.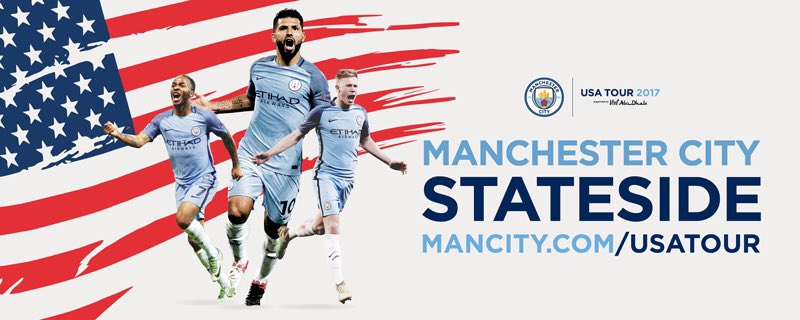 Pep Guardiola said that participating in this tournament is a great way for him to assess his players and he will be looking forward to these tournaments.
Obviously, he will be missing the players that will be participating in the World Cup in Russia and he will have to focus on the players that will be staying at home. He said that the international players will all be having some additional time off after the World Cup while he will be working with the players available at his disposal.
It is believed that Pep Guardiola wants to sign Riyad Mahrez as well and he will be hoping that he could get the midfielder before they go on their US tours. Fans who want the first chace to see him play in the UK can click here for info on their domestic friendlies schedule and ticket info.
The Spanish manager said that the objective of the team is to win the Premier League title as well as the Champions League next season. He said that he already has a clear idea on how to strengthen the team and he already has a list of players that they might bring in during the close season.
He said that it will not be easy to win the title next season as the other teams will be strengthening and that it is important that Manchester City do the same. Pep Guardiola said that he will be looking to try some new things during the USA tour and see how his players adapt. He said that the team can still improve and that he will be working on that during the close season.