AGUERO TO BECOME CITY'S TOP GOAL-SCORER
Sergio Aguero made his way to Manchester City on July of 2011 and ever since then; the Argentine attacker has been able to score over 20 goals in almost every single season and during some specific seasons, Aguero has even managed to finish as the top goal-scorer of the entire Premier League.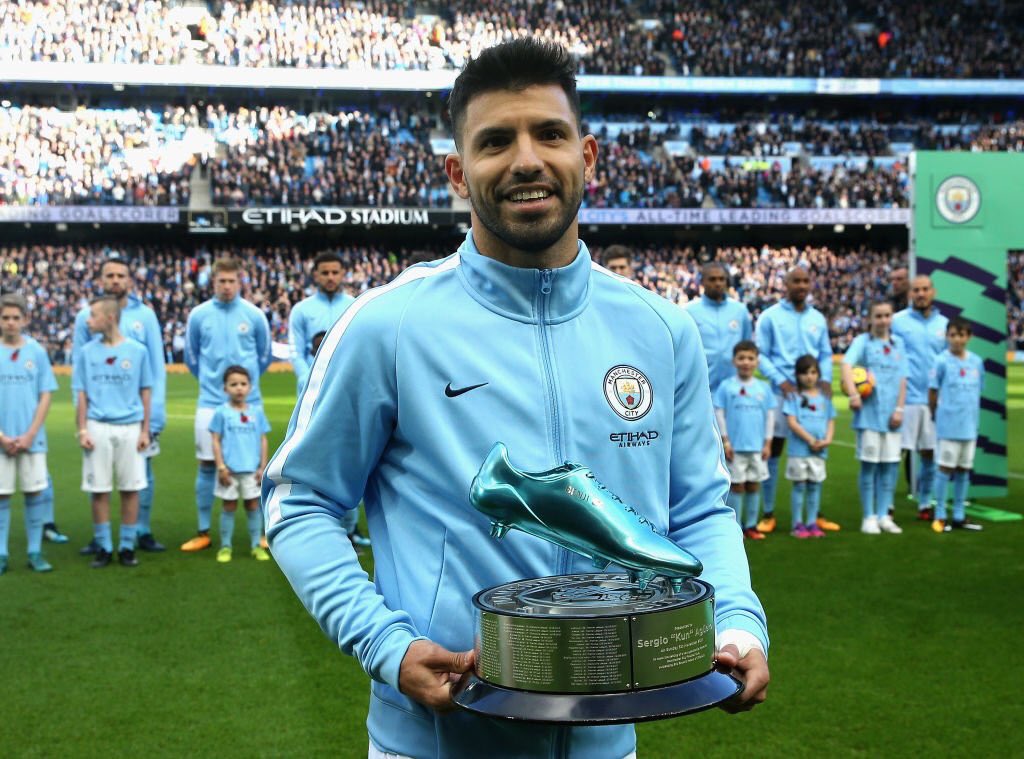 This occurred during the season of 2014-15 when Aguero scored 26 goals which was more than anyone else in the EPL.

There is no doubt why the former Athletic Madrid has turned into a fans favorite as the supporters of Manchester City always enjoy to see him on the pitch scoring goals which has helped him become one of the most influential players at the Etihad Stadium.
After so many consistent seasons finishing as one of the top goal-scorers of the entire English Premier League, Aguero has found himself in a record breaking position as he has scored a total of 176 goals for Manchester City and he only needs 2 more goals to surpass Eric Brook who has a record of 177 goals.
Pep Guardiola has recently talked about this achievement and the Spanish manager had nothing but praise concerning Sergio Aguero as the Spanish managed stated that he will do everything he can in order to help the 29 year old player in breaking Eric Brook's goal-scoring record.
"He has to be proud and City has to be proud. Being a long time in one place and breaking the record is so fantastic. I'll try to help him score more goals. The record is going to be broken. Where? I don't know. Maybe at home would be better. He has the character to score goals. He had it in the past with Argentina, his mother and father gave him that talent. He will die scoring goals; there is no doubt about that." Manchester City's Pep Guardiola said.